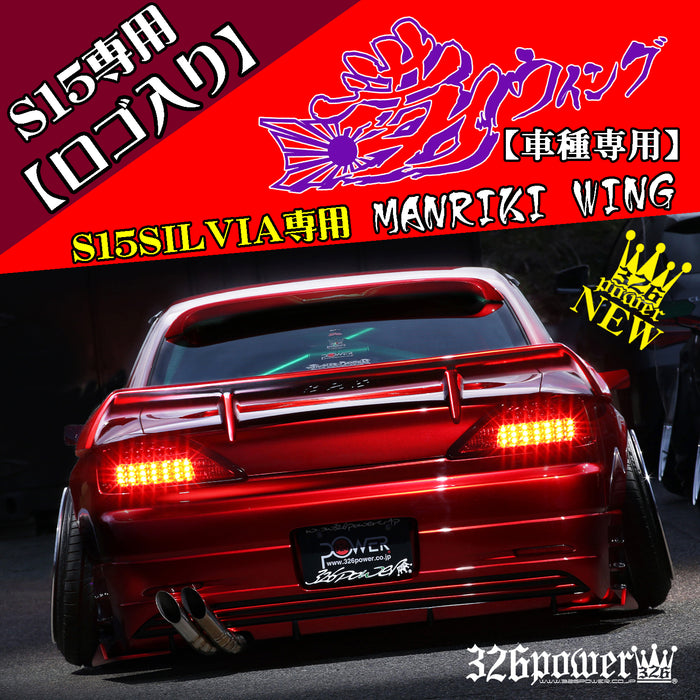 326POWER Manriki Wing with Logo (Nissan S15)
Original price
$959.00
-
Original price
$959.00
326POWER Manriki Rear Wing, as made famous by some of the most revered drift cars in the world.

Features the 326POWER Crown logo engraved into the upper deck and "326" engraved into the underside. 
This part has a stylish and tight design with a mount that matches the shape of the Nissan S15 boot/trunk. There is also enough clearance for genuine Nissan S15 fenders. (The clearance between the genuine fenders and the wing tip plate is about 7mm on each side. If your vehicle is equipped with aftermarket fenders, it may touch or interfere)

Dimensions: 163.5cm wide, 8.0cm tall.

This part can also be used universally.

Wing is made from FRP (fiber-reinforced plastic)

Price does not include shipping.